"Do you know why I find you irresistible?" Chucks said, licking his lips. "You remind me of one of my mother's boyfriends, Walter.  He was the one I liked the most. Bought me chocolate, gave me money, and usually poked me."
"Poked you? I don't understand," I said, slightly confused.
"When my mother travelled, she often took me to his house. Walter said poking is a sign of manhood. He would ask me to take off my pants, then run some Vaseline in my butthole and poke me with his dick."
"Was it not painful?"
"Yes, it was at first. But after some time, it gets sweeter and you forget all about the pain," Chucks replied, still stroking my thigh, his hand moving towards my genital area.
"Sadly my mother had a fight with him and they broke up, so he travelled out of the country. But he warned me not to tell anyone about the poking, 'our little secret.'"
"Do you miss him?"
"Yes, I did. But not anymore since I met you."
I blushed, unzipping my khaki shorts for him to stroke my dick. It was hard to stifle the moans as his fingers touched me. Then he asked, "What are you doing this weekend, I mean, Saturday?"
"Hmmm, nothing. I will just be at home probably playing video games or reading for the exams."
"Why don't you come to my house, so that I can explain these calculations better to you, and I have some nice video games we can play together?"
"Cool."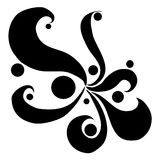 I did not know when she drove in and turned the ignition off because his face was cupped in my hands as I softly kissed his pink lips; his lips were juicer than I imagined. I did not know when she opened the door, even as it creaked noisily on its rusty hinges, as my ears were copiously serenaded by the way his mouth vibrated as he moaned into mine. By then I was rock hard and I felt Chucks' crotch bulging up steadily, chafing roughly against mine.
He rested my back against the black leather sofa, slowly licking and kissing my chest, down to my legs and inside my steamy hot thighs. My dick began to bounce up and down with signs of precum running down my piss slit. We switched positions and Chucks put his legs up on my shoulders, so I ran my tongue into the opening of his puckering butt, taking his hard balls one after the other into my mouth.