"Maybe the boy's father is rich because why would she push you aside and go for that dwarf who is so skinny he looks like he had been pulled through a keyhole?"
"Do you think that is why she tossed the gift I bought her, a very expensive perfume, under her desk and walked out on me? Later I saw her walking with the animated skeleton she chose over me and he had his hand around her waist."
"Probably, but don't let it dishearten you. She is just not into you."
"Yes, perhaps you are right. Her taste in boys is a far cry from what I ever imagined."
Miss Bako walked in fifteen minutes late, slightly earlier than usual. Miss Bako is always late for her class but she makes up for it by giving candy to everyone, especially students who answer her questions correctly. I found French really hard to understand, but with Miss Bako's candy it had been smooth sailing with just some bumps here and there.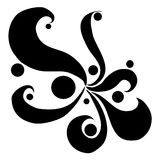 The lines of the integrated science textbook I was reading were slowly becoming blurry and the words were moving away from me. I was feeling drowsy and my eyelids were heavy and I could still taste the egusi soup and stockfish from the dinner I'd had. But I was startled out of my sedated state when my phone peeped. It was a WhatsApp message from Chucks, "Hey Ekene, whatsup?"
"Hi Chucks, how are you doing?"
I forgot about the test I had the next day as we chatted late into the night, with Chucks leading the conversation and telling me more about himself. He did not know who his father was, except that he was British and had been an expatriate in Nigeria. His father left the country when his mother told him that she was pregnant. His mother did not remarry, but he had different men posing as fathers to him.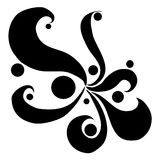 "Why are you always spending longer times in the toilet these days?" Evans asked, with a quizzed look on his face when I took my mathematics set from him at the library.
"What do you mean by longer time?"
"I have been waiting here for the past fifteen minutes for you to just urinate."
"Sorry, I wanted to urinate but then the urge to defecate just hooked me and I couldn't resist it."
Evans was right. Aside from the urge to defecate, I could not resist the nude pictures Chucks sent to me. I was always sneaking to the toilet with my phone. Although the stench of stale urine mixed with Izal could be nauseating, the toilets were the only safe zone where I could touch myself, slowly at first, and then vigorously until a muffled moan escaped from me.
At night whenever Chucks and I chatted, we sent each other nudes of ourselves. I went to bed with these images swimming in my head. My mother had also been complaining about how wet my mattress was these days, despite me trying to hide it by ironing the mattress before going to school. She probably thought I was bedwetting again.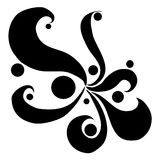 I didn't like libraries. The grave silence that permeated the air made me feel uneasy, but exams were fast approaching and I had to read. My father had promised to buy me the latest Play Station 4 game, if I had more As than Cs in my second-term results. I wanted to boast to my neighbours, Akin and Dayo, who refused to let me play with theirs because they said I would spoil it.
Chucks had offered to explain algebra and simultaneous equations to me in the library. I found these topics in mathematics quite challenging. Midway through the tutorial, he paused and placed his right hand under the table, on my thigh, and began to stroke. Not long afterwards, I felt wet.