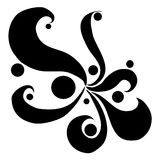 Valentine's Day arrived and it was the same as any other year. But it took a different turn while I was waiting to buy puff-puff from Zizi. She makes the tastiest and most fluffy puff-puffs, as if they were marinated in honey and coated with caramel. So there I was in the queue when Chucks sneaked up behind me. I barely heard what he whispered into my ear, but I thought he said something about a surprise.
Chucks was a mulatto and girls in my class were always fawning over him, gushing about his curly hair, which was styled into a sporting Mohawk with a slight brown tint. Whenever he flashed his high-watt smile, I began to fantasise about his brown eyes while also speculating on the size of his dick. I thought about how exciting it would be to fuck him in a bathtub, but I didn't think he shared my attraction to men.
Chucks' gift wasn't unique, a bar of chocolate, not exactly my favourite. But I was surprised by his affection towards me. I never imagined anyone would have found me attractive; despite all the pain I went through to trim down my flabby waistline and sagging arms, I still looked like an amoeba. However, here I was talking to the most dashing student in the junior secondary section (based on popular opinion). It felt like I had won a jackpot of one million Naira. He held my hand and gave it a little squeeze. My heart raced faster than ever, pumping hard against my chest. His hand was soft, reminding me of marshmallows. I was mesmerised. I watched words roll off his lips, his pink lips, as he talked about his love for football and his dream to play for Manchester United.
We exchanged phone numbers. Chucks' phone was a Samsung Core, but I was too shy take out my phone, a Techno model held together with a sticky tape, so I scribbled his number on the glossy paper that had been wrapped around my puff-puff.
I never found out if Evans received a Valentine's gift from anyone, but what I do know is that he had to watch the crush of his life take flight with another student, leaving him to pick up the pieces of his heart.
"The boy is not even tall," Even lamented while we waited for our French teacher, Miss Bako. "He is just two inches taller than the minion characters, we watch on TV."
"Maybe the boy's father is rich because why would she push you aside and go for that dwarf who is so skinny he looks like he had been pulled through a keyhole?"