I never found out why the lads called him Roots anyway, but I conjectured that it was a reference to his nefarious life as what the school administration labelled bhang peddling. Bhang, also known as marijuana was the main reason why Roots seemed to have a somewhat inexhaustible supply of money. He did have several other business ventures, certain nebulous activities that were conducted within, or at least from the confines of his room.
Roots' room was number 520, only two doors away from mine, 516. The entire hostel, Hall 9, sometimes called Tom Mboya Hall, had acquired an unsavory reputation as the centre of bhang peddling, and a set of more serious illegal activities that the school authorities knew nothing about. Every day, in the evening, from six till around midnight, but sometimes as early as midday (such brazenness), there were to be observed a motley collection of boys on the rooftop of Hall 9 drinking, having cigarettes, and smoking weed. The one access point to the rooftop was through a doorway right next to Roots' room, creating an unspoken tradition: buy weed from his room, then go and smoke it outside.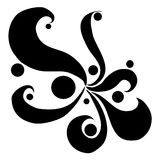 The thing about watching mafia movies like the Godfather and Goodfellas is that you realise how generous guys in these social structures are to each other. This was particularly true of Roots. None of that no honour among thieves bullshit or the Robin Hood nonsense of robbing the rich to feed the poor. It was more of seeing a guy and deciding whether he is a good fella or not, whether he is alright, whether he is a wise guy. In fact, Roots called us his wise men, though whether this was in reference to Henry Hill and Jimmie Conway and Tommy DeVito I strongly doubted (though all things considered, with Roots you could never know). I suspected that this was a shady reference to Jesus and The Three Wise Men, and I always found it funny that Roots saw something in common between himself and The Lord Jesus Christ. He would say something along the lines of Hii life lazima mkuwe wise, mkuwe wisemen and take a puff of weed and allude to it being the source of his wise-ness.