He was brave.  He had a machete, the one he took to the farm and his catapult – his pendant hung down his neck. Always.  When we went hunting for birds in the fields, he was always accurate with his target.  I had mine. I was never his match. Once, when I struck and missed – and I usually missed – I scared the bird away. He was furious, but his face was smiling. I asked him why he was smiling.  He broke out laughing. I laughed sheepishly.  Then we laughed heartily. They say he had a smiling face.
I saw him.  He saw me. He smiled. I smiled back. The group marched away.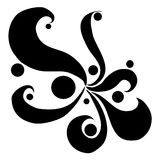 In the year two thousand, Kaduna was awaking from the rubbles of a religious crisis. Malali, one of its towns, was a swelling of people, other than her inhabitants, who trouped into Unguwan Godo, who had run away like endangered species, away, away for life, away from burnings, burnings dark as dread, away from lynching, lynching common as air, escaping attacks if luck embraced you, from the burners, burners bloody with intent, from killers, killers mean like beasts, loving it with lust, lusting over our end, besieging us, feeding on our helplessness.
Life went on, a recessive pull of consciousness. Everybody now belonged to a body of Tribes conscious of their identities as Christians and Muslims, Southerners and Northerners, Natives and Non-Natives, Pagans and Believers, like nooses tied around our necks.
It felt like I had suddenly grown up. I was no longer the boy who played about the streets, on the dirt roads, and in the fields.
People had died. Friends, relatives, fathers, mothers, babies. Dead. Families were wiped out. Bodies were charred to black soot. Bodies were lost. The dead were buried in graves real or imaginary. Lucky were the bodies recovered and recognized. Lucky still, if given burial, let alone found.
Fear hung in the air like a bad omen. Movement was regulated with curfew and uniformed men stationed here and there. No more street play, hide and seek, cards games, moonlight tales, aimless scampering about. No more Tema?
Trespassing bodies didn't wake up at dawn. The order was: Gun them down.
Business was low-keyed, if not at a standstill. Some traders had relocated, or had lost their business apparatuses to burnings and lootings. Some others had not survived the crisis, let alone their wares. The marketplaces were bare. Who will buy? Who will sell? Mama lost all her wares. She was alive, at least.
Vengeance of this, vengeance of that, was mused. Our schools were closed down till further notice. We resumed to complete the life of the nascent third term, cut by the crises. For exams only.
Paranoid was the air we breathed. Relatives and friends in other parts of the country kept asking us to leave the state. It was not safe. Grannies wondered why we remained in the North. We should come home.
Papa pondered the possibility of life elsewhere. Mama didn't see the likelihood.